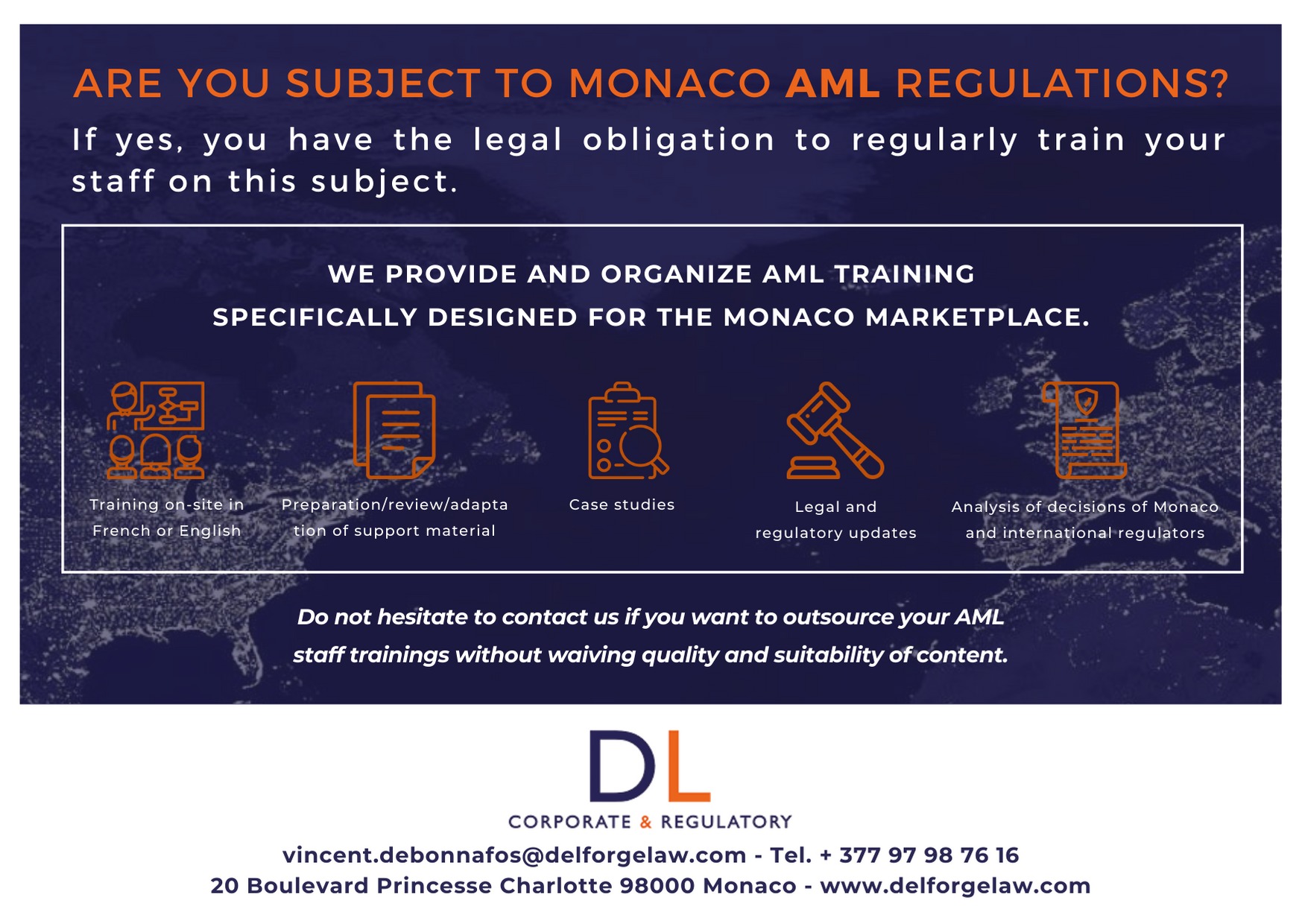 Moneyval interviews with Monaco entities subject to AML obligations will begin early 2022. Proper staff and management training is a must-have from a compliance perspective. AML trainings help to raise awareness on AML-FT-C obligations with highlights on recent legislative changes and case studies identified by the Monaco SICCFIN.
DL Corporate & Regulatory continues to provide on-site and virtual training sessions for major financial, banking and insurance institutions as well as for Monaco professionals subject to AML obligations. Our training sessions can include specific modules, e.g. management-focused, financial crime, etc. as well as a quizz and constitute a good occasion for departments to discuss processes and improve decision-flow.
Do not hesitate to contact us here for more information.
To learn more about Moneyval evaluation and our training sessions, click here